Subscribe in a reader
Posted by WebKinz Fan on 17 July, 2008
Webkinz 2008 newborns;  There is something new and fresh expected to come as great things from the Webkinz world. The WebKinz stuffed animals for the year 2008 are their brand new attractions. They are the most important attraction for parents and kids from the world of WebKinz. WebKinz animals have a unique code and hence no two animals will have the same code.
The new WebKinz tiger snake is the greatest attraction that rocked online in 2008. The snake is quite and at the same time intelligent. Thus it is unique and the first one of this kind from WebKinz and also the favorite of most of the WebKinz lovers.
WebKinz Himalayan cat is yet another attraction for the coming years. This stuffed animal comes online and if you are a cat lover, you will surely love the appearance of this WebKinz animal in internet. You will have enough fun with this new kitty and the kitty is attractive with a white and brown fur. The fur is soft and the cat has a sweet smile which makes you attracted to it. The happiest and winning smile can be pleasing in a warm climate.
Posted by WebKinz Fan on 29 June, 2008
Fun is all around in Webkinz World this summer as the times for activities has been extended from the regular after-school hours to a whole day of fun that starts at 9 am.  You can find out what activities you would like to participate in by visiting your Today's Activity page.
Having more hours to play will increase your skills in the arcade so that you can earn more Kinz Cash to buy nice things for your Webkinz pet.  Visiting your Webkinz pet will give you the best chance to make sure you don't miss out on any of the special events going on this summer.
Ganz has also added Pro Events in the Webkinz Stadium for your enjoyment.  These pro events will only be held once each day and the reward for winning is a huge trophy for you to put in your pet's room.  Won't you be the envy of all the friends you invite over?  There won't be as many people competing in these Pro Events because you have to have passed the fifth level in the Style class at the Academy to even enter into them.  More…
Posted by WebKinz Fan on 7 April, 2008
Just like with any other toy, Webkinz retires its toys occasionally.  Nobody knows why they do it, but they do it.  This is quite similar to what Walt Disney does with locking its movies back up in the safe to release again at a later time.  However, nobody knows for sure if Webkinz will ever release these pets again.  One thing that is known for sure is that once a Webkinz has been retired it can turn you a pretty penny by making you a hefty profit on eBay.  Therefore, you should always keep your eye open for such Webkinz.  You should also keep your eye open to make sure that the secret code on these Webkinz has not been open or else they will not bring with them this great of profit.
Some of the Webkinz that have been retired are unbelievable popular and everyone would like to get their hands on these Webkinz collectibles: More…
Posted by WebKinz Fan on 4 April, 2008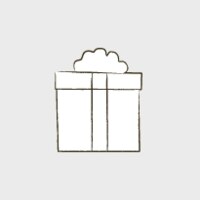 Wondering why Webkinz sounds familiar? Well the internet has been buzzing about this site. It is a one of a kind site. Why? Well it provides a form of entertainment that's very new at the same time old in reality. Well let me explain, at Webkinz.com you can now own a pet, yes a virtual pet! Never heard of one before? Well there is nothing much to it. You basically claim a pet for your own and you take care of it, nourish it and love it. Sounds familiar? Well of course, because that's what you do to your pets at home. Well Webkinz is doing the same, they are providing you with pets that you can adopt and continue to care and nurture for. You can own a pet online now!
Webkinz offers you a variety to choose from. You can choose whichever pet you like. It is entirely up to you. A fast selling pet right now is the Yorkie cheerleader. This pet is different and yet every bit cute and entertaining. Now when it comes to real life, when you think of pets, it usually means dogs, cats, rabbits, white mice, fish, hamster etc. but in the virtual world you have lots to choose from. You have a good range of pets to choose from, all different, but all fun. The yorkie cheerleader seems to be a clear favorite right now but even in the virtual world favorite pets keep changing. This week the Yorkie cheerleader maybe in demand, next week the bowling panda maybe in demand, the virtual world of pets too has its own favorites.
Posted by WebKinz Fan on 4 April, 2008
Webkinz has reinvented online gameplay! The importance of playing in a little ones life, anywhere in the world has now been taken to the next level by the dedicated approach of the 'Webkinz virtual pet', plush or stuff toys online.
Since 2005, the company has catered to the demand for unique plush and stuffed toys, all over the world and by parents and children alike. The endeavor is to ensure that every child's demand for an exclusive pet is met and taken to level 2, where the gizmo-centric child of the 21st century also gets the exclusive right to own a virtual pet too! This is a dream come true for many and now the dedicated online approach enables parents and children to care for their pets via the accessory store run online by the company.
'Webkinz virtual pet', plush or stuff toys online makes it possible for you to further your indulgence in the adopted animal, picked up form any of their dedicated outlets in the world market. You can earn great kinzCash by playing a number of specially designed online games and buy your own purse, apparel or any other accessory from either the virtual store or a brick and mortar one. 'Webkinz virtual pet', plush or stuff toys online enables you to indulge your pet in some great regime to remain in good health and dress the way you like the animal to be dressed.
Posted by WebKinz Fan on 30 March, 2008
Webkinz are stuffed animals that are called "pets."  Each pet has a secret code on its tag.  You will want to make sure that one of these unopened tags is included with your Webkinz whenever you purchase it.  This is how you will be able to get into the virtual online world.
In this virtual online world your child will be responsible for feeding and clothing their pet and for setting up a little house for them to live in.  In order to do any of these things they will have to earn Kinz Cash.  This can be earned by playing educational games such as trivia. More…